IFS, the global enterprise applications company, announces that Airport and Aviation Services (Sri Lanka) has successfully implemented IFS Enterprise Resource Planning (ERP) solutions to boost efficiency and transparency across its operations. The business is currently on a journey towards a digital-first infrastructure that embraces modern technology and maximizes productivity. Becoming globally connected and environmentally sustainable is also a key part of the company's vision.
The new IFS implementation at AASL connects the company's two main airports— Bandaranayake International Airport (BIA) and Mattala Rajapaksa International Airport (MRIA), along with other domestic airports. The completion of the first phase ensures seamless operations between airports across the country. Multiple locations now work in synchronization, with back-end operational teams working in collaboration. This in turn enables management personnel to monitor the system centrally.
Major General (Rtd) G. A. Chandrasiri, Chairman, Airport and Aviation Services Sri Lanka, said, "We are one step closer to achieving a fully digitalized infrastructure for our operational divisions. Being in one of the primary revenue-generating organizations for our country's economy, I'm excited to embark on this journey with IFS. With modernized business applications, we have a bird's eye view of the operations of all locations with a click of a button. With its transparency and real-time data, we are now equipped to take up our next journey to reinforce economic growth"
Shiraz Lye, IFS South Asia Managing Director & VP Sales, added, "It's a great moment of Service for IFS, in our journey to digitally transform government entities. This is a collective effort of individuals coming together to support and contribute to the national economy given the uncertain COVID 19 pandemic situation. With the competition of the first phase, we aimed to deliver an outcomes-based solution to support AASL to ensure business continuity while adapting to the current changes in the economy."
Learn more about how our ERP solution supports businesses across the globe.
Photo Captions: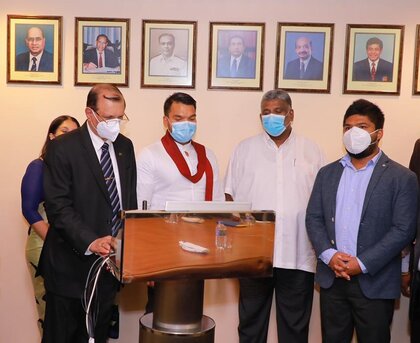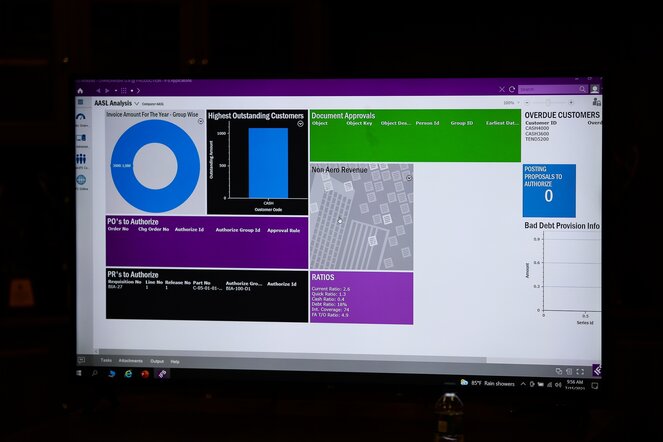 Airport and Aviation Services Sri Lanka launching IFS Enterprise Resource Planning (ERP) Solution